The President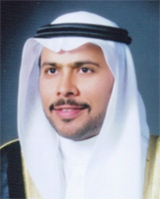 Eng. Muhammad Alkhalil has over 25 year executive experience in investment and real estate development covering strategic planning, management, projects development and construction.
He has a broad experience in regional and international investments. Eng. Alkhalil utilizes advanced information technology to develop efficient strategies in the real estate industry. Eng. Alkhalil invests in the environmental and recycling sector, nano-technology, mortgage finance, carbon trade, and industry.
Eng. Alkhalil currently handles numerous positions of responsibility, but he's most active as the board chairman of many companies. He is member of the board of Directors of different real estate, investment and services companies inside the Kingdom and abroad and is also actively involved in numerous national and regional real estate & investment ventures.
Eng. Alkhalil is Vice President of the National Real Estate Committee in the Saudi Chamber of Commerce & Industry, member in the Real Estate Committee in the Chamber of Commerce and Industry in Riyadh and member of numerous social and charitable organizations, committees and institutions.